I ordered the mud flap set from WhiteHouse Audi, in the UK.
Contact Martyn Franklin
Audi Part number: 8NO 075 111 - Fronts
Audi Part number: 8NO 075 101 - Rears
They come nicely packaged, with all hardware.
You will need;
Torx T-25 driver
#2 Phillips driver, or power driver (Makita or Porter-Cable thing)
Adjustable wrench (water-pump type pliers)
You will also need to remove the rear wheels

Audi Mud flap Installation

These mods were done on a Roadster. Start by removing the rear wheel. Use an appropriate jack. Remove the 1 T-25 Torx screw shown here. (Left Rear shown)


Position the flap over the holes. Re-Install the one Torx screw. Right Rear Shown here. It's easy to use a power driver to install the 3 Philips screws. They screw easily into the plastic splash panels in the wheel well.


That's all it takes for the rears!



Now you can move to the fronts. Start by turning the steering wheel all the way to the right. (Obviously, you will need to turn the wheel the other way, when you do the other side). Rightside, passenger side shown here.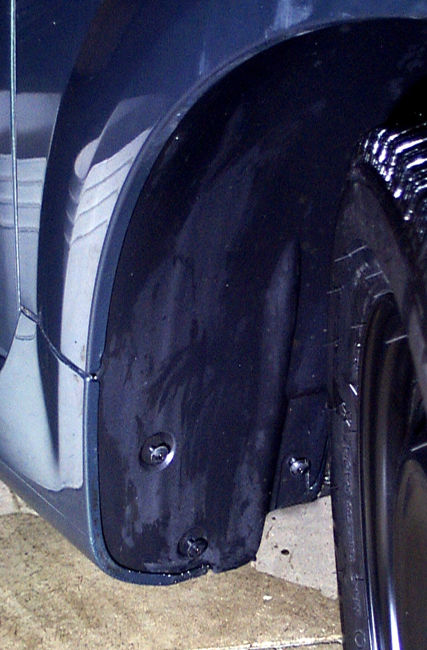 Remove these 3 T-25 torx screws.


Position the front flap, and re-install the 3 Torx screws as shown.


Now comes the tricky part. Take a close look at this clip. I played with it for awhile, and found that the easiest way to install this, was to position the metal clip just into the plastic clip by one detent stop. You will see and feel this when you actually do the install. It's too difficult to position both pieces separately, then try to push the metal clip in behind the curled edge of the internal part of the fender. Take a close look at this, and position the parts before you try this.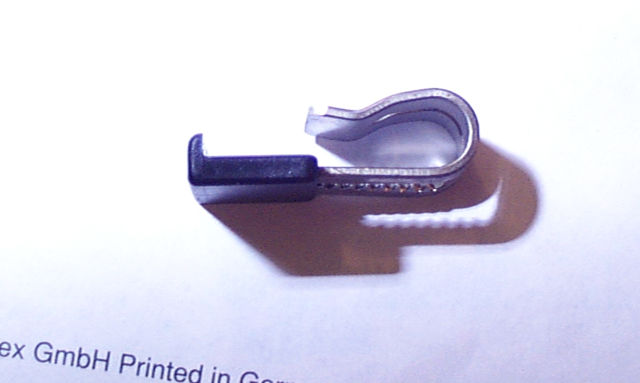 You will need to position this clip assembly onto the top of the flap. You will also need to work the curved part of the metal clip, under the edge of the fender. You will have to get in close to see this. Then you can use the pliers to force this all together. Put something over the front part of the flap when you squeeze the pliers, to protect the outside of the flap

This is what it looks like installed.

Here it is completed

That's all folks!